Theme Implementation & Ongoing Support
Devin Henderson is a keynote speaker, ready to deliver a funny and inspiring address to your next corporate event. View his site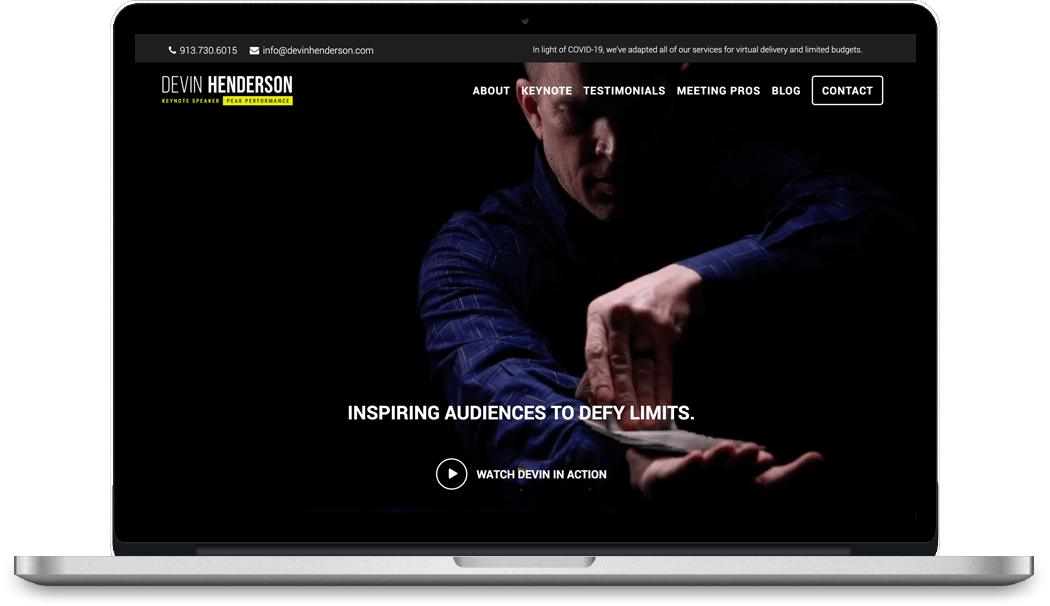 We set Devin up with a flexible site that can keep up with his quick wit and ever changing business needs! Devin is on an Ad Hoc Support plan, and he reaches out when needing assistance making a change to his site. After one such support request, he had this to say about our team member's work.
"Just wanted to let you know how happy I was with Klara's work. She was super-quick with the turn-around and I'm very happy with her results. I had her make several tweaks after the initial changes, and she catered to every one of them. There was also a change I asked for that wouldn't have served me the best in the end, but rather than just not doing it, she explained the reason. So…super pro, communicative, and a pleasure and a breeze to work with."
Free white paper
Cheat Sheet to Increasing Your Website Value
In your inbox in less than a minute, our free white paper can help you identify some quick wins, and provide direction on where to start making improvements.