What sets us apart
Passionate about People
North UX is a growing marketing technology agency. We cultivate user engagement and grow brands by delivering unique technology solutions. We pride ourselves on clear communication and candid conversations that move projects forward and deliver measurable results. We are intentional in our own growth and strive to build a company environment that is passionate about people. Based in Kansas City, we work remotely, and currently have team members in the US and Europe.
The North UX Approach
3 Key Components to How We Do Work
01

We begin web development and marketing with the end in mind. Our mindful approach and intentional processes lay a foundation for a strong website — from day one.

02

North UX clients can expect transparency. North UX clients always know what is happening at every stage of the process. Thorough communication and trustworthy work is just how we do business.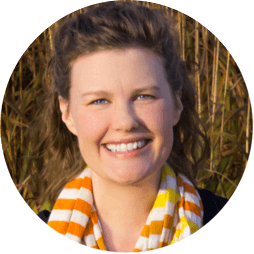 Krissie VandeNoord
Founder
Krissie is a technology focused leader. Her professional life has been rooted in creating environments which meet people where they are at, communicating clearly and consistently the message at hand. Always a problem solver, web development was quickly added to her creative repitoire as the most effective way to communicate to a large group of people in an effecient manner. She is a UX/UI designer and full stack developer, with 20+ years of web development and user-focused design experience. Passionate about delivering simple and usable technology to an ever growing group of business owners and marketing professionals, starting North UX was a natural extension of her skills. She now equips and empowers the North UX crew to deliver the kind of high end marketing technology experiences our clients expect.
The specifics
What We Offer
WordPress Custom Theme
WordPress Custom Plugins
Headless CMS
API Integrations
HTML5/CSS3
React
eCommerce
Membership Sites
eLearning
Security
SEO Optimization
Performance Optimization
Mobile First Approach

UX Strategy
UI Design
User Journeys
Userflow
Wireframes
Visual Design
Site Branding
Cohesive Digital Branding

Monthly Support Agreements
Quarterly Support Agreements
AdHoc Support
SEO Monitoring
Analytics Monitoring
Content Management
Scheduled Site Updates
Free white paper
Cheat Sheet to Increasing Your Website Value
In your inbox in less than a minute, our free white paper can help you identify some quick wins, and provide direction on where to start making improvements.